About the College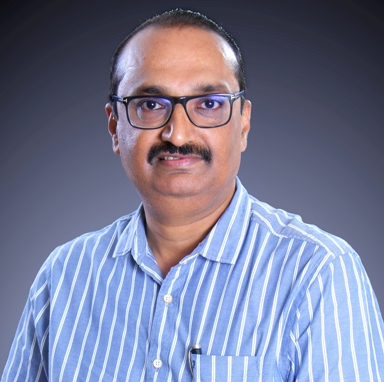 Hon. Mr. Sanjeev Jaykumar Patil
Chairman, College Dev. Committee
Founded on the vision of Dr. Karmveer Bhaurao Patil and act as a beacon of strength, enlightenment and women empowerment in the sphere of Solapur.
Read More..
Downloads
Expert Lecture Series
Cultural Activities Preparation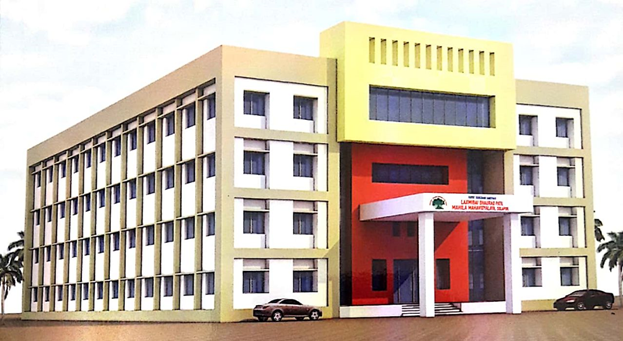 Laxmibai Bhaurao Patil Mahila Mahavidylaya, Solapur is affiliated to Solapur University, Solapur(Maharashtra). It is governed by Rayat Shikshan Sanstha, Satara, prominent educational institutions in Maharashtra established by late Padmabhushan Dr. Karmveer Bhaurao Patil. The motto of sanstha is "Education Through Self-Help". Dr. Karmveer Bhaurao Patil "Earn and Learn" Scheme for the needy students. The College is established in June 1989 & today it is one of the leading colleges in Solapur University, Solapur. University Grants Commission, New Delhi, has recognized the said college u/s 2(F) the UGC act 1956 wide letter No. F.No. 8-409/2006/(Cpp-I/C) date 12/03/2013 & also u/s 12(B) of the UGC act 1956 wide letter No. F.No. 8-409/2006(CPP-I/C) dated 19/07/2013 respectively.
We are catering higher education to girl students with the motto "Women Empowerment" Through Quality Education". The college has been re-accredited by NAAC (Bangalore) 'A' Grade with CGPA - 3.03. In year, 2016 college was recognized by the UGC with the status of "College with Potential for Excellence" (CPE). The College has been re-certified with ISO 9001:2008 in September, 2017. Solapur University has accredited the college with "A" grade in the latest Academic and Administrative Audit conducted for all colleges affiliated to the university. The College is also honored as the Best College with "Karmveer Puraskar" "IDEAL COLLEGE FOR WOMEN" at Institutional level and BEST COLLEGE NSS UNIT from Solapur University and State Govt. of Maharashtra. College has been honored by the Govt. of India, MHRD for "Vittiya Saksharata Abhiyan" and Govt. of Maharashtra with Rs. 1.5 lac cash prize for "GENDER EQUALITY PROGRAMME" AND "SAVE THE GIRL CHILD PROGRAMME". Our college stood first at state level logo designing and slogan competition conducted by RUSA. It is an honour for us to have the great women in our College Development Committee (CDC) and in Internal Quality Assurance Cell (IQAC). Those are great industrialists Dr. Suhasini Shah, MD, Precision Camshafts Ltd., Mrs. Sneha Save, Eminent Educational Advisor, Dr. Seema Kinikar, Director, Niramay Aarogya Dham (NGO), Mrs. Tejal Jeurkar, Computer Expert and Dr. Priyadarshini Kade, MD, Gynecologist and Hon. Sanjeev Patil, CA and Industrialist.
As the College is especially women's college providing under graduate (UG) & post graduate (PG) educational programme is the stream of Arts & Commerce. The college strives for empowerment of women through quality education & to succeed in this task is working in conformity with the objectives and goal with 'equity access & excellence" in higher education. The College aims giving more stress on advanced studies, new programs through innovative teaching learning methods, while providing enriched academic environment for women students through advanced studies in higher education for tomorrow's better society. To ensure quality, equity, access & social justice in higher education to the down trodden & deprived sections of the society i.e. SC, ST, OBC, SBC, female students under the various schemes of UGC. In order to provide excellent academic environment & facilities in the college, we proposed extension of existing building for new programs at UG/PG level the proposed extension of the building as per UGC norms.
We are following the footsteps of our parent institute Rayat Shikshan Sanstha. The college is located in the area where maximum students are from the poor, downtrodden, slum and economically very weak. It is the place of social transformation. National Child Labour Rehabilition Project was started on 6th December 1995, on the death anniversary of Dr. Babasaheb Ambedkar. Twenty four NGOs has started thirty three centres in the district. The child labour project of Laxmibai Bhaurao Patil Mahila Mahavidyalaya is one of the unique project in India run by senior college of the sanstha with the motivation of visionary late Shri. Jaykumarji Patil and then district collector Pravin Shinh Pardeshi. The institution made survey about the hazardous occupations and processes; per year and the children's between eight to fourteen years age group. Nearly fifty students are enrolled per year. Besides the education, the efforts are done to make them confident, develop their communication skill, computer awareness, drawing and other skills are developed in them. With the help of government fund, students get uniform, educational kit and daily break-fast. With these facility students also get Rs. 100 stipend. Medical check-up is done every month. With continuous motivation of Shri. Sanjeevji Patil, Library and other facilities are developed for them. Different activities are conducted for the students on various occasions. We are quite fortunate that Hon. Governor His Excellency K. Shakarnarayanan visited the centre and appreciated for the actual work done by the institute. He said that it's unique step taken by this college for the child labours. The Guardian Minister Hon. Laxmanrao Dhobale also applauded the work of the centre. So we work very honestly for the upliftment of these families and these students are enjoying the education with audio-visual aids like LCDs, CDs, Pictures etc. The NAAC (National Accreditation & Assessment council, Bangalore) Peer Team visited college and thoroughly inspired by the work done by the college for the labour students and such families.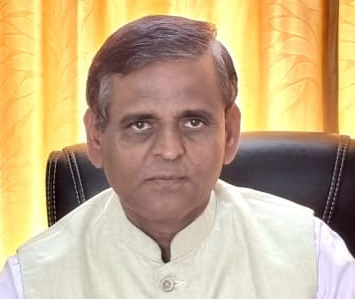 It is my privilege to warmly welcome you to the portal of our college; Laxmibai Bhaurao Patil Mahila Mahavidyalaya which is an institute having a commitment towards empowerment of girl students. Following the footsteps of mother institution Rayat Shikshan Sanstha founded by Karmveer Bhaurao Patil having motto "Education through self help is our motto" The College is having requisite infrastructure committed staff and eager students, Our College is one of the most sought after Colleges in the University of Solapur.

Right since its beginning of our College, there have been conscious and persistent efforts towards excellence Recently Colleg reaccrediated by UGC NAAC, with 'A' Grade, College is ISO 9001:2008 certified College and College is felicitated with Karmaveer Puraskar for best College in Rayat Shikshan Sanstha.

To empower the students, apart from University courses college provides different curricular and skill based courses to sharpen their skills. Thus, we are hoping that with our new pedagogy, we will able to bridge the gap between job requirement and academic. As a result learning will now begin to take precedence over getting on academic qualification.
Strategy development by the Sanstha & implemented by the college.
The principal is entrusted with responsibilities of charting the perspective institutional plan.
A perspective plan is prepared in association with IQAC & implemented properly.
Feedback from stakeholders deployed for further development.
E-Library Facility
Well-set system for decision-making.
Various institutional activities carried -out through different committees.
Healthy involvement & relationship with stakeholders.
Strong support from parents, Alumni, Society for development of institution.
Faculties & staff members have contributed financial support towards college-development.
Sanstha provided adequate financial support towards acquisition of Land & developing new infrastructure.
With cordial support of stakeholder construction of New college building to be started in Sept.2012.
"Rayat" A strong Brand Image, An ISO-9001:2008 certified Institution
Dynamic & Dedicated Management, Experienced & Devoted staff.
Introduction of professional programmes, handicraft , skill oriented short-term courses for students.
Greater number of MOUs, ICTs in progressive stage.
College results higher than University results, Increasing research culture.
Constraints of Infrastructure
Limited no of UG & PG Programmes.
Due to financial constraints, growth is restricted.
Better academic enhancement of faculties
Scope to introduce more professional & P.G. programmes.
Better chance to start new specialization courses.
In new premises, present academic & infrastructural deficiencies will be overcome
Gradual withdrawal of State-Government from higher education.
Shrinking financial assistance from State government.
Conventional programmes less attractive.
Government interference in higher education
"To nourish future citizens in right direction, as well as empowerment of women through quality education, we all emphasize on inculcating self-discipline, love for India, National integrity, Dignity of labour, commitment towards social-responsibilities, value based characters, respect for all etc."
"We all hope that tomorrow would be better than today! Let us work together to shape tomorrow that is better than today!!"